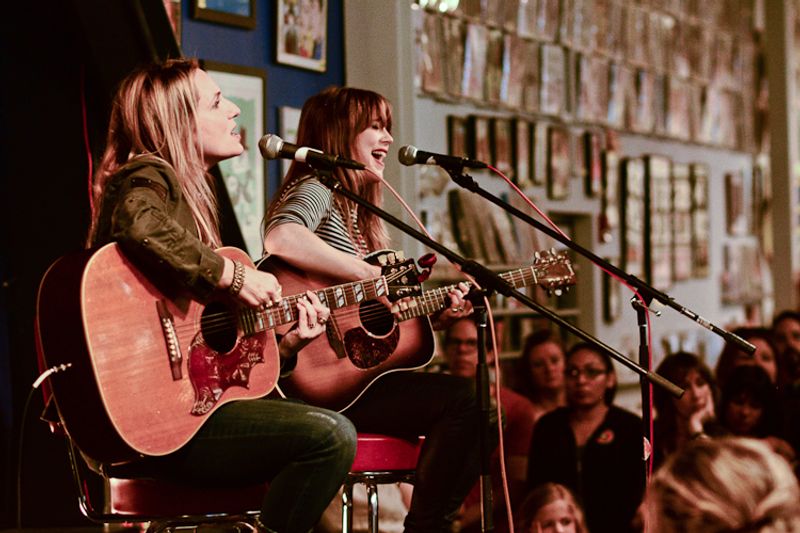 Nina Gordon and Louise Post of reunited alt-rockers Veruca Salt walked onstage at Amoeba Hollywood July 13 with smiles miles wide. The band had just released its first album with the original lineup in 18 years, the well-received Ghost Notes, after reconciling two years ago following a bitter falling out in the '90s. Given their ability to overcome such a storied history and long hiatus, the positivity flowing from the two singer/guitarists was palpable.
Gordon and Post held up their "set plates" ("There was no paper backstage, but there were plates," Gordon explained) and began with the first song on Ghost Notes, "The Gospel According to Saint Me." They looked at each other and smiled while harmonizing to the song's autobiographical lyrics about the band's breakup and reunion. Gordon's lyrics about how "it's gonna get loud, it's gonna get heavy" may have felt ironic for an acoustic set, but they rang out to an appreciative audience of devotees who may have picked up on a small teaser to the American Thighs song "Victrola."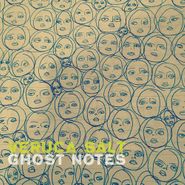 The singers' chemistry and tension was as fascinating to watch as their performances. At one point, Post asked for less Gordon in her monitor. "I love you, but it's just too much," she said, but later admitted, "I miss you," as though summing up their history.