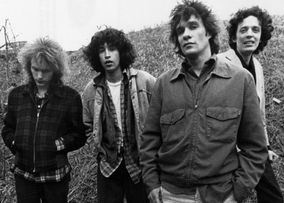 In an interview with Rolling Stone, the reunited Replacements have revealed they'll likely make another album.
Ever the prolific songwriter, The Replacements' Paul Westerberg says he has plenty of songs rearin' to go, including songs such as "Are You in It for the Money?" and "Dead Guitar Player." No word on when that might be, but the band is set to pay its first show in New York since 1991.
The band also made it seem like this reunion was one that would last—more of a DInosaur Jr. than a Pavement. "How many people do you know that you can call up and get a guaranteed gut-wrenching laugh?" Westerberg said of his bandmate, bassist Tommy Stinson. "Sometimes it's worth all the money and kissing and hugging in the world."