Best Coast – "Heaven Sent"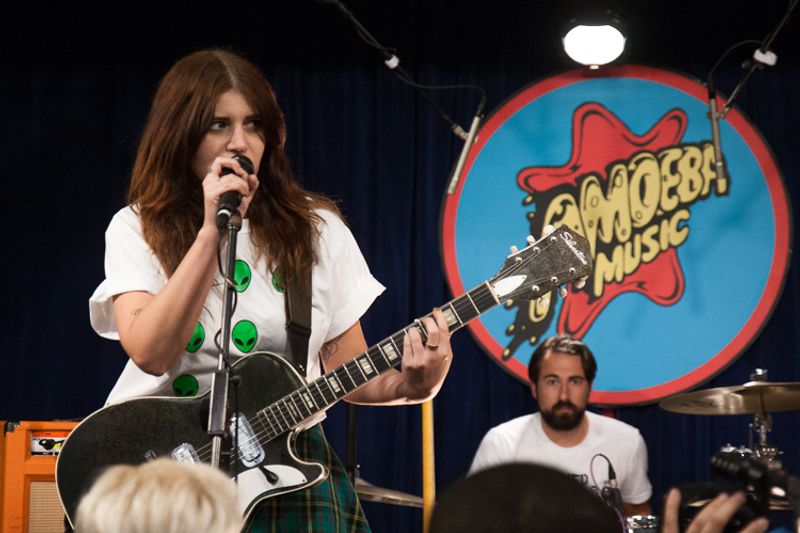 Best Coast's upcoming third album, California Nights (due May 5), sounds like a fantasy meeting between The Verve and The Bangles, judging by its first two singles. "Heaven Sent" is more upbeat and melodic than the hazy title track while retaining its full-bodied guitar sound, like some sunkissed lost Lush song. Check out the karaoke-style lyric video below:
What's with the song title of Mikal Cronin's new song, you might ask? The power-pop songsmith's upcoming new album, MCIII (due May 5), includes a six-song suite on its B-side, of which this is the second part. It's furiously loud and melodic, as we've come to expect and enjoy immensely from Cronin, but also has a surprise climax with Cronin jammin' on the Greek tzouras. Color us intrigued. He's at S.F.'s Independent April 22 and L.A.'s Eagle Rock Center for the Arts May 1.