Widowspeak – "Calico" – preorder The Swamps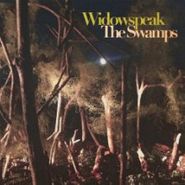 Western (in sound and location) duo Widowspeak have a new EP due Oct. 29 called The Swamps, following the excellent Almanac LP, released earlier this year. "Calico" digs deeper into their sound, moving leisurely with dusty guitars until Molly Hamilton makes the titular refrain something of a cryptic mantra over an insistent pulse. The band also has debuted the brisk "True Believer" from the EP; you can pick that song up already on Amoeba.com. They'll be at L.A.'s Echo Oct. 16 and S.F.'s The Chapel Oct. 18 with Pure Bathing Culture.
Schoolboy Q – "Banger (MOSHPIT)"
L.A. rapper Schoolboy Q has unveiled another new track—there's no word yet if this will be on his upcoming Oxymoron album, the followup to last year's excellent Habits & Contradictions, which as of yet has no tracklist or release date—but it's as hot as anything he's put out so far, sorta dark but not really creepy, like a party track you put on to take things to the next level. Those "boom shacka lackas" are taking me back to NBA Jam right now.