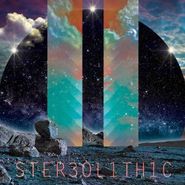 This week's Weekly Wedensday Steal is 311's Stereolithic, regularly $24.98 and on sale for $10 on vinyl.
Stereolitic is the 11th studio album by punk-rap-reggae band 311. It marks the band's departure from the major label system and first time they released an album on their own. It also marks the return of producer Scott Ralston, who produced the band's best-loved early work.
A bit about our Weekly Steal: A new item is featured on Amoeba.com every Wednesday for $10, while supplies last. It's limited to one per customer, and the deal is only available on the website. As always, there's free shipping on all music and movies you buy on Amoeba.com throughout the United States.
Watch the video for "Five of Everything":