Dum Dum Girls - Too Pure (CD or LP)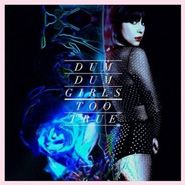 The time is right for Dum Dum Girls to make their big breakthrough record, and they don't squander the opportunity with Too Pure. Singer Dee Dee Penny is like the shoegazing version of Chrissie Hynde, turning around a cliché about an irresistible bad boy on "Too True to Be Good" and owning her own leather-and-lace sensitive bad girl image in the delicate "Trouble is My Name." Richard Gottehrer (the producer behind "My Boyfriend's Back") brings the magic he brought to Blondie and The Go-Go's to gleaming new wavers like "Rimbaud Eyes," while co-producer Sune Rose Wagner's (of The Raveonettes) effect can be felt on songs like sinister stomper "Cult of Love." The band's shimmering guitarwork, Penny's terrific, breathy vocals and her producers' ethereal touch come together masterfully on "Lost Boys and Girls Club," which is like a lost song from a John Hughes movie soundtrack, were it made with the noise pop knowledge gleaned from growing up on Nirvana and Slowdive. Too Pure has bite and sheen in equal doses, leaving lipstick smeared on your heart. You'll be begging for more.
Sky Ferreira - Night Time, My Time (CD or LP)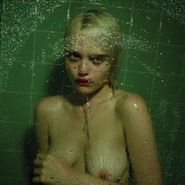 Even with all the talk of Sky Ferreira's nip slip album cover, drug arrest and dating that dude from Diiv, her music is the most interesting thing about her. Now out on CD and LP, Night Time, My Time is as terrific a pop debut as you could ask for, touching on hipster references like Pulp (on Britpoppy opener "Boys") and Suicide (on the throbbing "Omanko") while still delivering big pop vocals, sort of like what a Kelly Clarkson album would sound like if she was really into My Bloody Valentine. There are a couple of bona fide modern pop classics here, as "24 Hours" actually feels like every great night you've had in your twenties, with an irresistible synth melody and wonderfully naïve lyrics, while "Nobody Asked Me (If I Was Okay)" is the best self-pity anthem this side of Morrissey, with Ferreira's vocals coming through raspy and powerful. Ariel Rechtshaid and Justin Raisen's masterful pop production occasionally threatens to outshine Ferreira herself, whose vocals are uniformly strong but whose personality can be faint, but Ferreira's waiflike presence ultimately works in her favor, giving off the feeling of hearing the Sky Ferreira persona being born and realized as the record progresses—key for a pop debut like this. And it shouldn't be minimized how important Ferreira's debut could be for girls and boys who haven't quite figured themselves out yet, who might see her open for Miley Cyrus (with whom she's touring) and feel a kinship with the sullen-eyed pop star. You might not know exactly who Sky Ferreira is after listening to Night Time, My Time for the tenth time, but you'll likely be endlessly hooked.
Hospitality - Trouble (CD, LP or Download)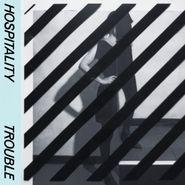 Brooklyn band Hospitality return with a second album of silky indie pop. The band digs into classic CBGB New York sounds on songs like the jerky "I Miss Your Bones" and synthy "Rockets and Jets," while Amber Papini feathery voice and wittiness recalls frontwomen like Camera Obscura's Tracyanne Campbell and Taken By Trees' Victoria Bergsman.
See all of this week's new releases here.
Follow PST on Facebook.